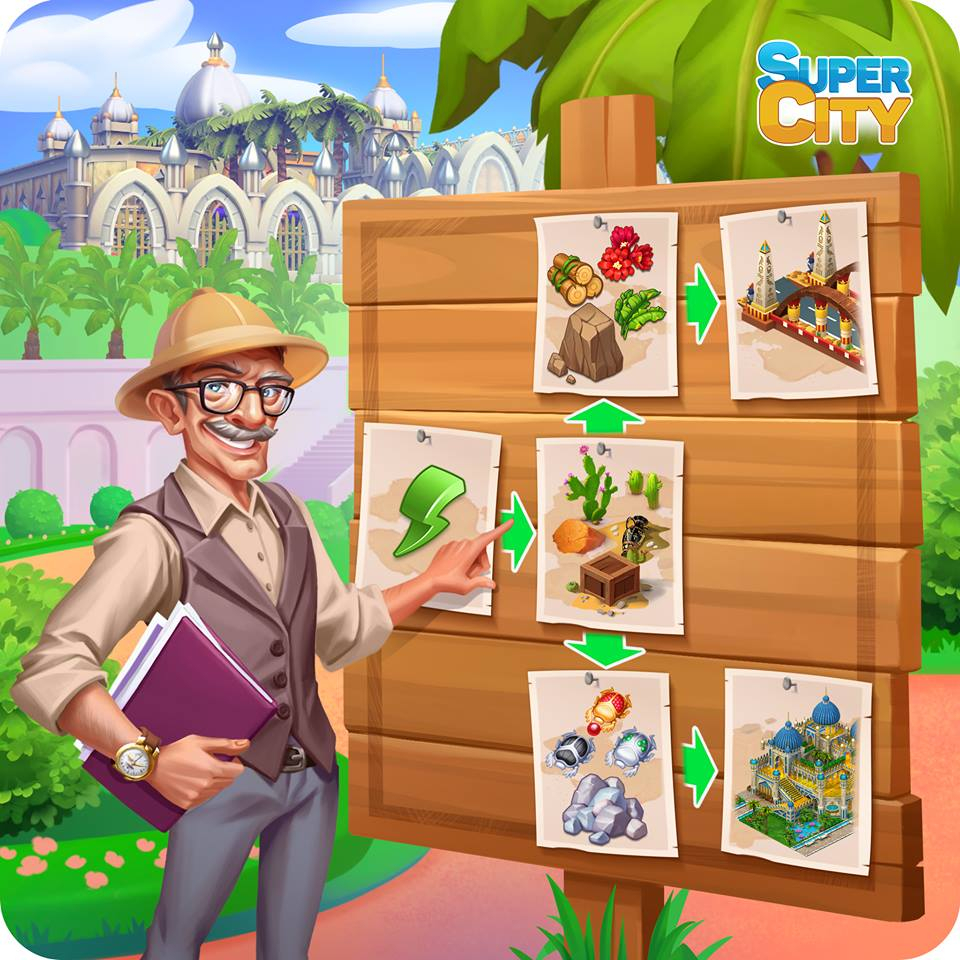 📢📢📢 It's update time, Mayor! We are so excited to reveal our new novelties 🤩
- Lady Liberty 🗽, Surf Station 🏄 and Hawaiian Restaurant 🌺 maintenance is over 🚧 ✅
- Buildings on the edges of your city do not disappear anymore 🏠✅
- Energy lost ⚡️ in the update has been restored to your energy bar ⚡️✅
🐤 Twitter Button added to the Community tab 💙
ttps://twitter.com/SuperCityMobile
~~~~~~~~~~~~~~~~~~~~~~~~~~~~~~~~

- The progress bar in the 'Search for the Lost Temple' quest is broken - your progress is counted but not shown, sorry for this inconvenience, we are trying to sort out what has gone wrong.
- At the moment it is not possible to enter the Enchanted Valley 🏞 in your neighbours cities (it is marked as closed 🔒 even though in reality it is unlocked). This issue will be fixed in 1.25.1 version 👌 To reduce any inconvenience the Enchanted Valley buildings won't be used in the upcoming quest chains 😚 Thank you for your understanding! 🙏

- The 'fire' 🔥 icon is inactive 🤦‍♂️ For the moment you need to scroll to find the fire 🔥 Good thing - you don't have to put out all the fires: a fire doesn't destroy any building, it just gives energy. The tech team is aware of this issue and will fix it in the near future ✅

- The button to call your sleeping 💤 neighbours 💤 back is broken, we will fix it next week! We are really sorry for this inconvenience!
~~~~~~~~~~~~~~~~~~~~~~~~~~~~~~~~
PS 'I don't have this update, why?'
- If you are an
iOS player
, please try the following: open the Updates tab at the App Store, refresh it and press the update button for our game.
- If it doesn't help or you are an
Android player
, please wait - the update doesn't appear in all the countries at the same time (it depends on the Stores and unfortunately, we can do nothing about this).
~~~~~~~~~~~~~~~~~~~~~~~~~~~~~~~~

🌟🌟🌟 To have even more fun, join us here: